My inspiration
I am inspired by the Earth. I find great joy in taking the natural materials that are provided and reconstructing them in creative, meaningful ways. Ultimately, I want to produce welded art and mixed media pieces that honour the natural beauty and wonder of our world. I value sustainability and I believe that through art, we can repurpose the resources nature gives us and use them to provoke passionate, soul-stirring conversations.
My mediums
Welded Metal Art
With nearly 20 years of experience as a Journeyman B-pressure welder in the oil and gas industry, I feel most comfortable with a welding torch in my hand. But the industrial environment limited my ability to express my creativity. There is so much that can be accomplished using the welding fabrication process— and I wanted to explore my artistic visions. So, I made the decision to step away from the oil patch to pursue a full-time career producing

metal art in St. Albert

.
When creating welded art, I use a broad spectrum of materials, including steel, aluminum, nickel, copper, titanium, cast iron, and brass. I also utilize a range of techniques, experimenting until I am satisfied with an inspired, one-of-a-kind piece.
Mixed Media Art
In addition to metal art sculptures, I also regularly produce mixed media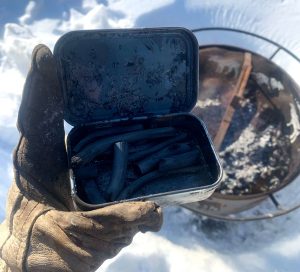 paintings and other artworks using a variety of materials, from soapstone and ink to wire and charcoal.
I pride myself on being a mixed-media artist that allows my creativity to run wild and I strive to leverage my options rather than limit them.
Sustainability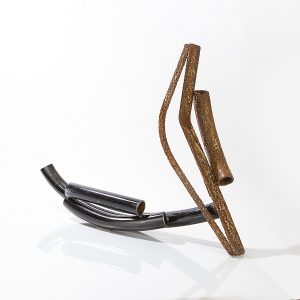 I do not like to be wasteful. Thus, when creating metal art sculptures or producing art commissions, I always endeavour to use all of the materials or substances available to me. I want those who purchase my art to feel inspired not just by the piece itself, but also by the process in which it was made.
Authenticity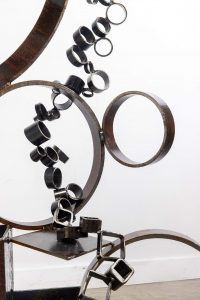 I am intrigued by anything raw and unrefined. I think that authenticity is the most attractive characteristic. Therefore, I love celebrating imperfections and vulnerabilities in my work. Whether using untreated materials in my welded art or painting naked human bodies, I believe imperfection is a matter of perception.
Evolution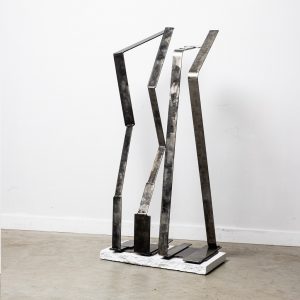 The inevitable process of change is a major source of creative inspiration for me. I am constantly amazed by how nature transforms itself, and how humans are just another example of this biological cycle. My art often pays homage to the miracles of growth, adaptation, and human development. Change is often a remarkable thing.
My metal art sculptures and mixed media pieces may speak to you if…
You're interested in supporting rising Alberta-based artists
You want to add more sustainable pieces to your collection that feature upcycled or raw materials
You appreciate authentic subject matter or enjoy seeing beauty in its most raw, unfiltered state
You respect the use of different artistic media.
You understand that art commissions are a labour of love and you value the time, energy, and dedication that goes into the creative process
There are two options available to you:
Sign up for our Newsletter!
Enjoy monthly updates about upcoming exhibitions, new pieces and more.
Sign up today!