My inspiration
I am inspired by Nature. I find great joy in using natural materials and reconstructing them in creative, and meaningful ways. I produce welded art and mixed media pieces that celebrate the natural beauty and wonder of our world. I value sustainability and I believe that through art, we can repurpose the resources nature gives us and use them to provoke passionate, soul-stirring conversations.
Mixed Media Art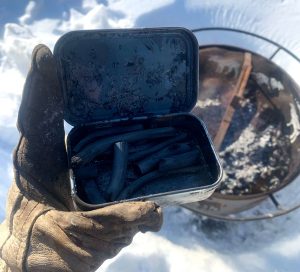 You Can Also Inquire About My Custom Art Commissions.
I'm happy to create a one-of-a-kind, distinctive piece based on your unique preferences. Whether you're looking for an Alberta-based artist to produce a public art installment for your community, or you're simply an avid art collector with a specific vision in mind, I would be thrilled to create the perfect piece of welded art or mixed media art for your space. 
I pride myself on being a mixed-media artist that allows my creativity to run wild and I strive to leverage my options rather than limit them.
Sustainability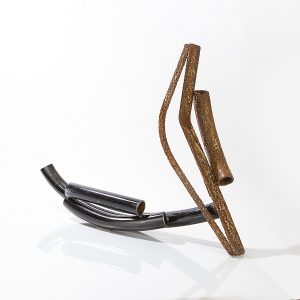 I do not like to be wasteful. Thus, when creating metal art sculptures or producing art commissions, I always endeavour to use all of the materials or substances available to me. I want those who purchase my art to feel inspired not just by the piece itself, but also by the process in which it was made.
Authenticity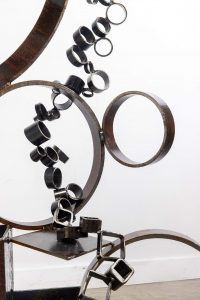 I am intrigued by anything raw and unrefined. I think that authenticity is the most attractive characteristic. Therefore, I love celebrating imperfections and vulnerabilities in my work. Whether using untreated materials in my welded art or painting naked human bodies, I believe imperfection is a matter of perception.
Evolution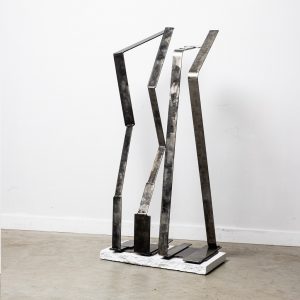 The inevitable process of change is a major source of creative inspiration for me. I am constantly amazed by how nature transforms itself, and how humans are just another example of this biological cycle. My art often pays homage to the miracles of growth, adaptation, and human development. Change is often a remarkable thing.
Creating Custom Art That Is A Reflection Of You And Your Vision.
 Just like me, you believe that art is a
way to express yourself. A way to relive a moment.
A reflection of whom you are and how you want
your space to feel.
As an Artist focused on
sustainability and inspired by nature, I create
custom commissions that do just that.
The Future of Sustainable Welded Art
Sustainability in art is a growing movement of which I am proud to be a part. More and more artists are using their craft to start a conversation about the importance of eco-friendly practices, either through the themes of their art or through the materials and mediums they use to create it.
I believe art truly does have the power to impact change.
I think about the Japanese art of Kintsugi Pottery, which is focused on the practice of taking broken items and repairing them
with gold to make them even more beautiful. How many shattered dishes have been spared from landfills by this single art form alone?
Then there's the recent emergence of living walls and preserved moss art, like this well-known piece that can be found at the Edmonton International Airport. Or the growing popularity of upcycled art, including the works of Jaynie Crimmins, a New York City artist who turns catalogues, junk mail, and other paperwork into detailed, intricate works of art.
These are just a few examples of the shift to sustainability within the art world, and I believe welded metal art is an integral part of this shift. 
Why? Because recycling metal is highly impactful in terms of environmental benefit. Here are some interesting statistics related to metal recycling:
–Every t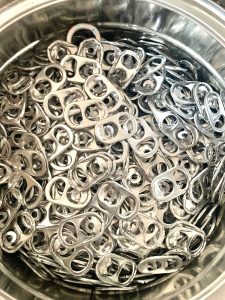 on of steel recycled saves 2,500 pounds of iron ore, 1,400 pounds of coal, and 120 pounds of limestone. (Source)
–Recycling just one aluminum can saves enough energy to run a 100-watt light bulb for almost 20 hours or a computer for 3 hours. (Source)
–The steel recycled in Canada each year saves enough energy to power 2.7 million households. (Source)
–Using scrap metal in place of virgin ore generates 97 percent less mining waste and uses 40 percent less water. (Source)
–More than one million tons of aluminum containers and packaging (soda cans, TV dinner trays, aluminum foil) are thrown away in Canada each year. (Source)
With figures like these in mind, it's obvious that metal art sculptures and other forms of welded metal art can be used to create significant and lasting environmental change.
I hope that others will be inspired by not just my creative works, but the works of all artists who are using their craft to speak about the importance of sustainability. By encouraging others to seek out sustainable practices in their own lives, we can elevate the cause and contribute to a greener, brighter future for all.
Sign up for my Newsletter!
Enjoy monthly updates about upcoming exhibitions, new pieces and more.
Sign up today!