Making The World A Beautiful Place, One Art Piece At A Time.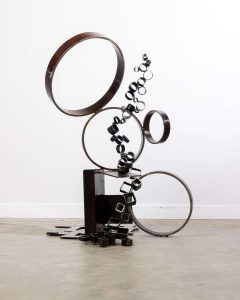 If you're looking for a one-of-a-kind, distinctive piece based on your unique preferences,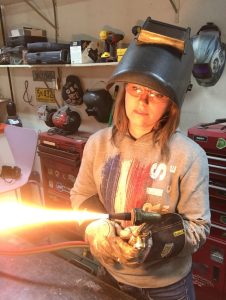 I'm happy to create a custom art commission that reflects your vision.
As an Alberta-based artist, I value authenticity, sustainability, and evolution, which are common themes throughout my work. I believe imperfection is a matter of perception and I'm intrigued by anything raw and unrefined.
I create welded art and mixed media pieces that celebrate the natural beauty and wonder of our world, using materials that I produce from scratch, like melting scrap metal in my forge or making inks from wild berries.
My goal is to create art that is not only aesthetically pleasing but also inspires meaningful conversations. Whether you're an art collector or just looking for a public art installment for your community, I would be thrilled to create the perfect piece of welded art or mixed media art for your space.
Thank you for your interest in my work!
Commissions and Collabs
Contact Form:
Sign up for my Newsletter!
Enjoy monthly updates about upcoming exhibitions, new pieces and more.
Sign up today!